Today's post is part of a month long series celebrating and investigating women creating horror, past and present as part of the international Women in Horror Month celebration. You can see all of the great events happening this month by checking out womeninhorrormonth.com
Where do all the best female horror flash fiction writers hang out?  All over the place! I frequent the flash fiction sites for inspiration and I figured I'd share of my top 5 sites in conjunction the female horror writers that post on them.
MicroHorror posts short horror stories and hosts contests for the writers on the site. One of my favorite posts was written by Rachel Anding. You can read her story by clicking HERE.
This site comes in at number 5 because, although it has some great content, new posts only happen once or twice a month.
For your daily dose of horror flash fiction you can go to FlashesInTheDark.com and check out the work done by all sorts of writers. Again, this has a great collection of work from it's existence through the years, although it hasn't been updated in a little bit. Hopefully the site poster was just taking a holiday break and will be back at it again soon, because it's a very cool site with some great work. For example Courtney Dachelle Key with her Gothic Shivers entry The Railway House.


#3 – Short Story Me 
Design-wise this site (short-story.me) is a little clunky -I mean, really, who has a ".me" web-site? But despite the strange design, it has a lot of content to offer, and the horror section has some really great gems hidden in there.
Here's a super short tale for you, one that I had no idea where it was going while I read it. But it surprised me in the end. Which was rather enjoyable: Are you a Robot? by Grace Ruth
And here is Blood Bank by Janet Armstrong, which is a really fun twist on a classic tale that I think will surprise you.
Everyday fiction is not a horror specific site, but it is a great one that is constantly active. And there is always new work being posted on the horror subfeed.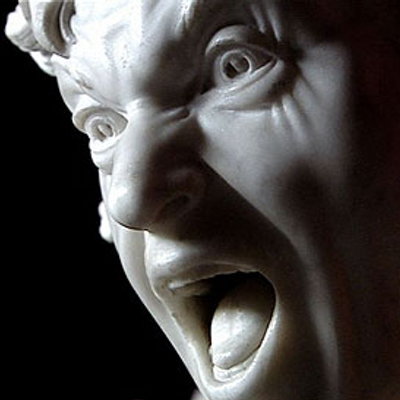 This is one of the sites I frequent most for inspiration and one of my favorite female horror authors posts her flash fiction there regularly. Nina D'Arcangela, author of  Bent Metal and Editor for Siren's Call e-zine, is one of the frequent damned peners. You should check out some of her flash fiction over on this LINK because you'll be blown away by the depth of her depravity and how swiftly she can pack it into a tale. And there is a digital TON of content to read on this site. I'm always finding new stories and old ones that really get my brain cogs moving.